We are OPEN for TELEPHONE or ONLINE ORDERS ONLY! - The Showroom is open by appointement to trade only
We are OPEN for TELEPHONE or ONLINE ORDERS ONLY! - The Showroom is open by appointement to trade only

{module_contentholder,name="menu-craftstone"}
NU TR2000 Acoustic Tile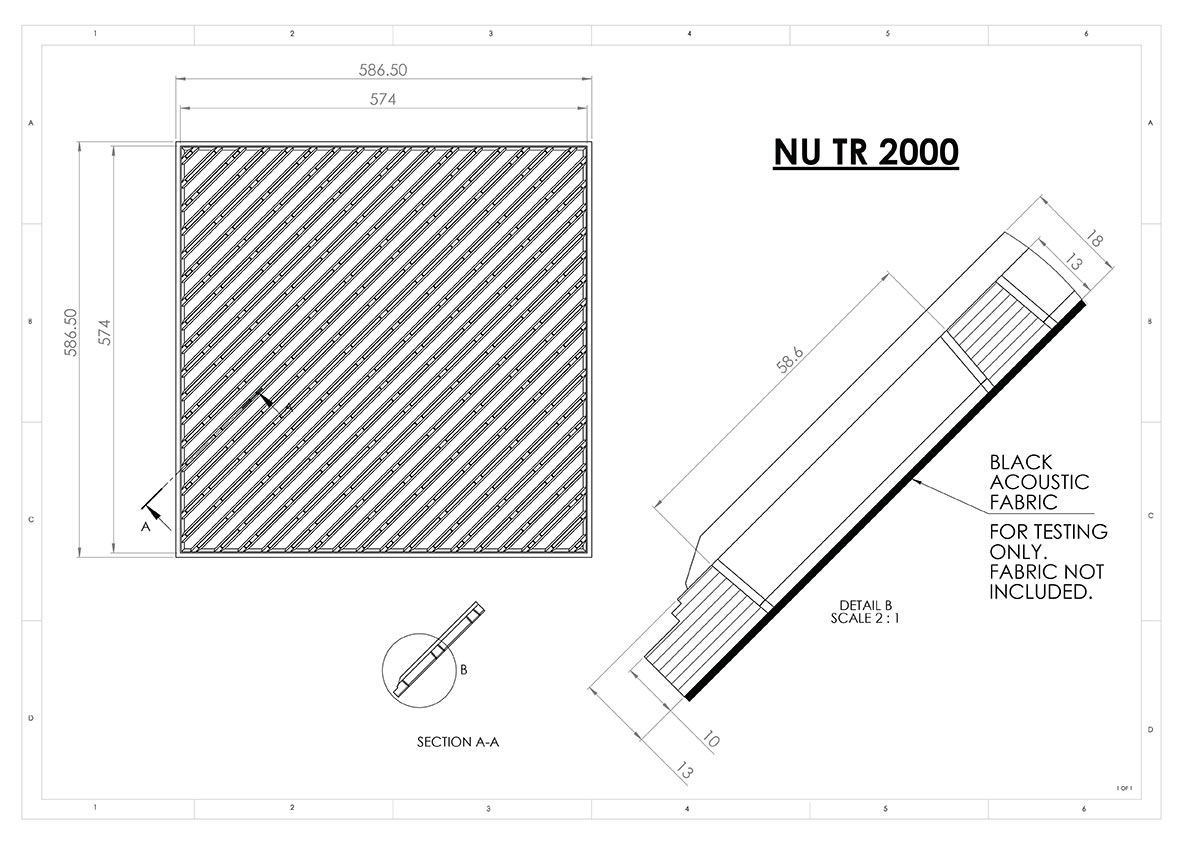 Diagonal bands across tile with perforations and slots between each band.
1. Durable
2. Easily installed
3. Noise reduction properties
4. Acoustic properties
To be used in conjuction with exposed ceiling grid: 24 mm T Bar steel or aluminum 600 x 600 system.
Insulated with black acoustic fabric attached to back of tile for testing only. Fabric not included.
Download Acoustic Test Results
Graph 1: Sound Absorption Coefficients of Bailey Interiors Nu TR2000 Perforated 600mm x 600mm Plaster Ceiling Tiles with Sorbertextile P44FR acoustic fabric adhered to the underside of the tile and tested with a 400mm air gap.
Tile Name: NU TR2000
Collection: Craftstone
Thickness (mm): 18
Size(mm): 600 x 600
NRC: 0.65¹
% light reflective: 0.77
Mass (Kg/sqm): 14.04
Edge Finish: Bevelled
¹Black Acoustic Fabric
All tiles and panels are supplied without acoustic backing fabric as standard.
Acoustic tests shown here are examples of what can be achieved for NRC using acoustic backing fabric.