We are OPEN for TELEPHONE or ONLINE ORDERS ONLY! - The Showroom is open by appointement to trade only
We are OPEN for TELEPHONE or ONLINE ORDERS ONLY! - The Showroom is open by appointement to trade only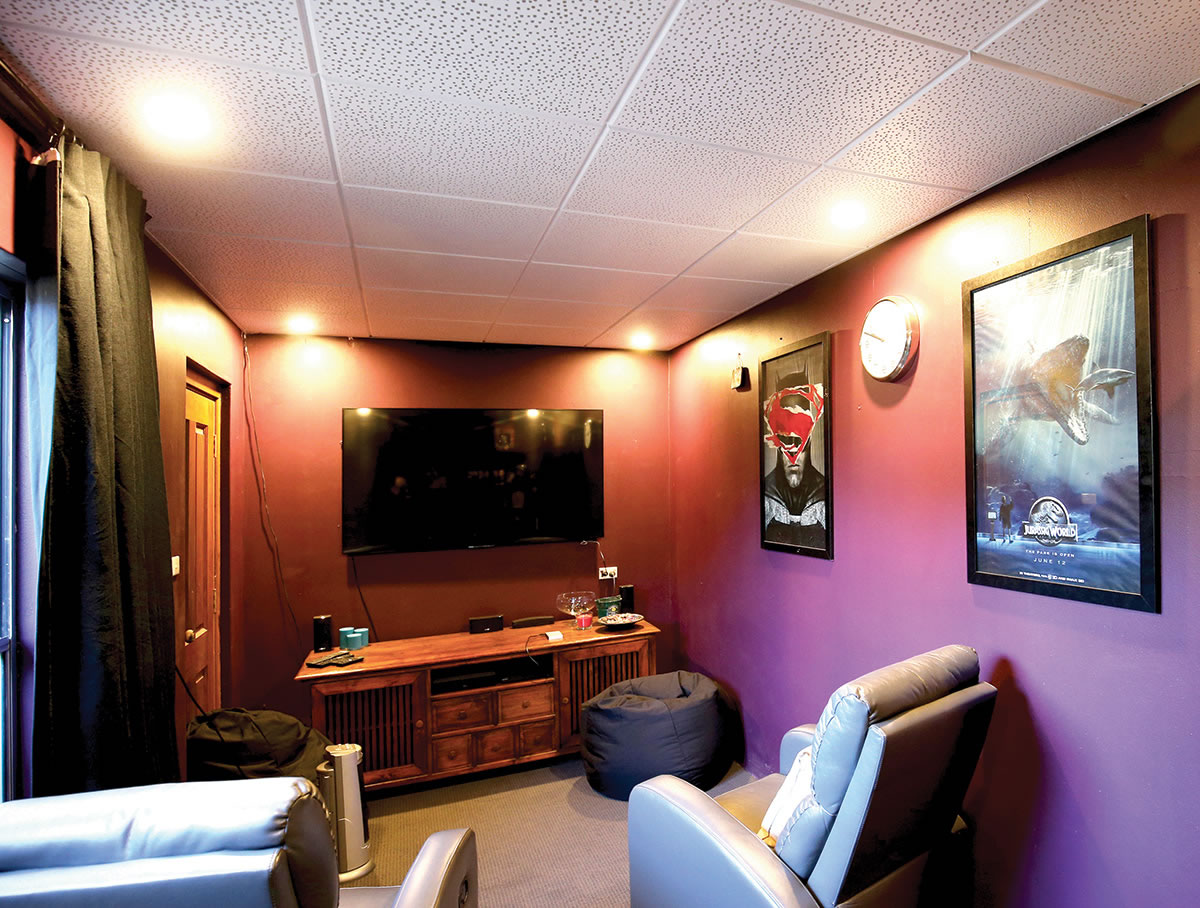 Home Theatre, Private Residence Sydney
Having a home theater lets you have the CineMax experience with surround sound and all the audio visual gadgets, in the comfort of your home. However as these rooms are becoming more popular, home theaters come the problem of high volume and noise to others. One solution to this problem is to soundproof the home theater room in your house!
Random Screw Up acoustic tiles were easily installed in this Sydney home to soundproof the home theatre room. This tile is insulated with a 20mm thick sound absorbent batt, offering excellent noise reduction properties.
1. Dimensionally stable will not warp or buckle
2. Not affected by humidity
3. Fire resistant
4. Acoustic properties
5. Redecoration does not affect the properties
6. Easy removal and replacement
To be used in conjuction with exposed ceiling grid: 24 mm T Bar steel or aluminum 600 x 600 system.
Download Acoustic Test Results
Tile Name: Random Screw Upk
Collection: Plaster Acoustic Ceiling Tile
Thickness (mm): 30
Size(mm): 600 x 600
CAC: 38/42¹ 39/43²
R Value: 0.80
NRC: 0.70¹ 0.80¹ 0.65²
% light reflective: 0.80
Mass (Kg/sqm):12.50
Edge Finish: V-edged
Fixing: Concealed Grid
Fiberglass insulation batt – 32Kg/cu.m, 20mm thick Glasswool/Polyester
¹Glasswool ²Polyester – further test pending